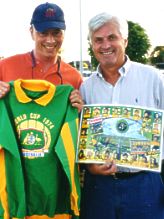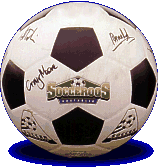 mail me........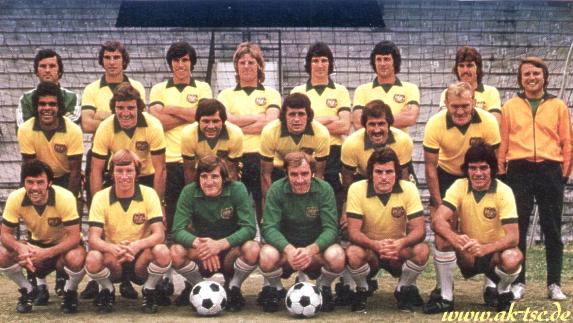 This page covers the time when Rale Rasic was the Australian National team coach.
If you agree that the World Cup is the biggest and highest aim for a football nation, then you have to say that Rasic was the most successful coach Australia ever had. From 1966 up to 2002, the Socceroos tried ten times to reach the world's biggest football event, the World Cup, but only once in 1974 did the team reach the tournament. Rasic was coach from 1970 to 1974, his only aim was to take Australia to the World Cup, and he achieved it. During this period, Australia played many great games. You will read about many of them on this page.
The Rale Rasic era began in late 1970 - an era of unprecedented success which was to end in an unfortunate split between the man and the Federation. Rasic, than 34, had been Victorian State coach for just over a year when he was appointed by the ASF in August 1970. Some said he was too young, too inexperienced, but he made up for these alleged shortcomings with his boundless self-confidence and dedication. Rasic's style of play was basically defence combined with counter-attack, and it proved extremely well-suited to the players at his disposal. When there was later criticism of Rasic as a coach, it was invariably based on his defensive outlook. However, the Socceroos played some memorable attacking football under Rale. Who will forget the performances against Uruguay, Iraq, Iran, Wolverhampton Wanderers, Greece, the Philippines, or Indonesia? Here are some highlights of that exciting time between 1970 and 1974.
| | |
| --- | --- |
| Socceroos World Tour 1970 | Socceroos East Asian tour 1972 |
Rasic announced before the World Cup Finals that he would quit upon returning from Germany. However, he changed his mind later, but by then there were strong forces working against him. Many officials had been upset by his harsh criticism of the reigning powers. He had spoken out often against what he saw as the lack of professionalism in Australian football and bad leadership from the top. But his most serious row with officialdom came just after the World Cup Finals, when he claimed that he had been paid only half of the bonus money promised to him. The ASF denied Rasic's claim, announcing that he had been paid all the money owed to him. The wrangle developed into a personal row between Rasic and President Sir Arthur George. Many people later said that if Rasic had stayed on another four years, the Socceroos would have gone to Argentina in 1978 too.
| | |
| --- | --- |
| St.George in Japan 1971 | soon....Australia vs. Uruguay 1974 |
| | |
| --- | --- |
| The Socceroo Comic collection | Rale Rasic`s World Cup collection |